Our Google services include:
Google cloud server hosting apps ERP, CRM, SAP on cloud Mumbai data center
DR, Backup for Apps & Data
Google chrome for meetings (video conference), Chrome bit, Chrome book
Google Map vehicle tracking & Employees tracking solutions (5)Google G-suite email & live collaboration
Google chrome OS tablet
Google cloud platform applications
Google cloud machine Learning, AI & Google API
Google big query & data storage solutions
Data backup DR and Archive solutions
Google Chabot & OCR KYC solution
Google cloud securities solutions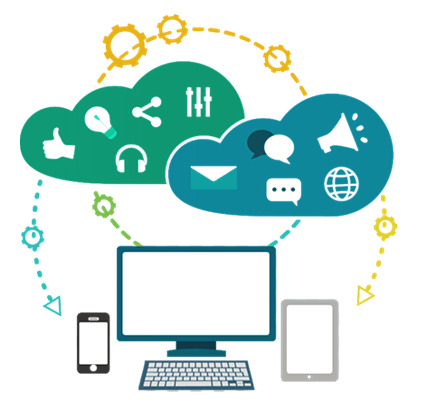 InfiGrid Solutions enables you to make the most of your cloud solution with Google Cloud Services. We are providing secure, high-performance and enterprise-grade connections. The Google Cloud inventory is a broad platform with varied services ranging from Virtual Machines, Big Data analytics, Machine Learning, Storage, networking and more.
Whether its consultation, deployment or support, we support our clients in their transition to the cloud in all these phases. Using our cloud strategic solutions we help you identify the best cloud solutions that fit your business needs and help you adopt, manage, and optimize with that solution.
Scale anytime with the Google Cloud platform which allows you to spend less time managing infrastructure, provisioning servers and configuring networks, thus leaving your employees with more time doing what they do best.
Why use Google Cloud platform for your business?
Future-Proof infrastructure
Google cloud makes yoru IT infrastructure future-ready, secure, high-performance, cost-effective and constantly improving.
Powerful big data & analytics
Make smarter decisions based on real-time preferences using Google Cloud platform which makes you tap into big data faster and build better products.
Scale anytime to millions of users
API's that are hosted on Google cloud can sclae up anytime to handle large workloads and scale down when traffic subsides. You pay only for what you use.
Performance you can count on
For high performance of CPU, memory and disk, you can rely on Google Cloud platform which can help you response rapidly to your users around the globe.
Google-grade security and compliance
Google provides a full range of resources to help you get started. The infrastructure complies with top ISO certifications and is protected by many experts in information, application & network security.
Our team is eager to start creating and get our hands and minds occupied with your next big thing. So, really, there's no reason to wait, get in touch with one of our expert and let's create together!